Please kindly see the below for the floorplans of the units available in Seaside Residences. Various floorplans are available to suit your family needs. Kindly take note that the floorplans are subjected to changes from the developer.
Imagine an ideal home organizer. Where all you need is well within reach in one. smart compartmentalized storage space. Created exclusively for Seaside Residences, LIVCLO multitasks as a "Living Closet" in your living room. Here. a motion sensor light automatically illuminates when the doors are opened. and well-designed storage space allows you to keep things tidy by categorizing items by purpose and daily use. With its spacious layout and optimal line of sight stacking. accessing everything is now easy and fuss-free.
Giving you additional space, form and function. LIVCLO allows you even more time and freedom to focus on the real priorities in life — enjoying your new seaside home.
---
1 Bedroom
---
1 Bedroom + Study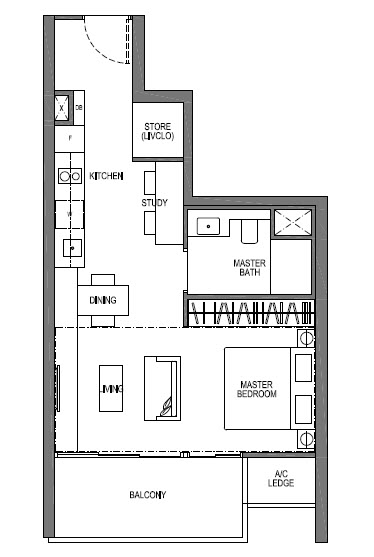 ---
2 Bedroom
---
3 Bedroom
---
3 Bedroom + Study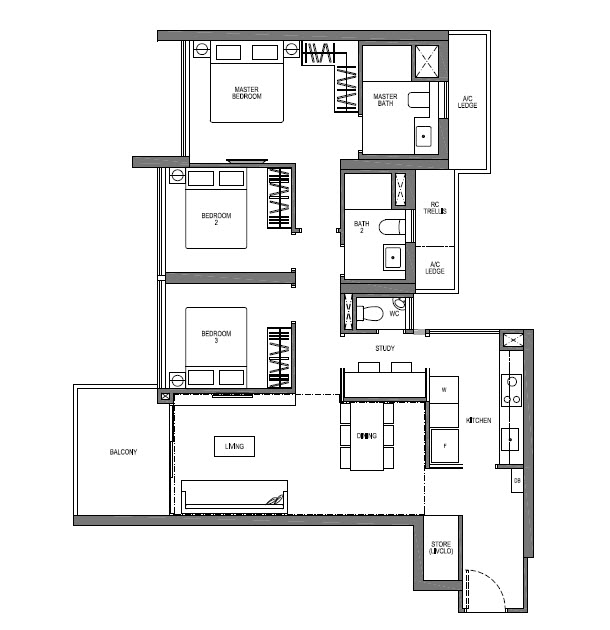 ---
4 Bedroom (Private Lift)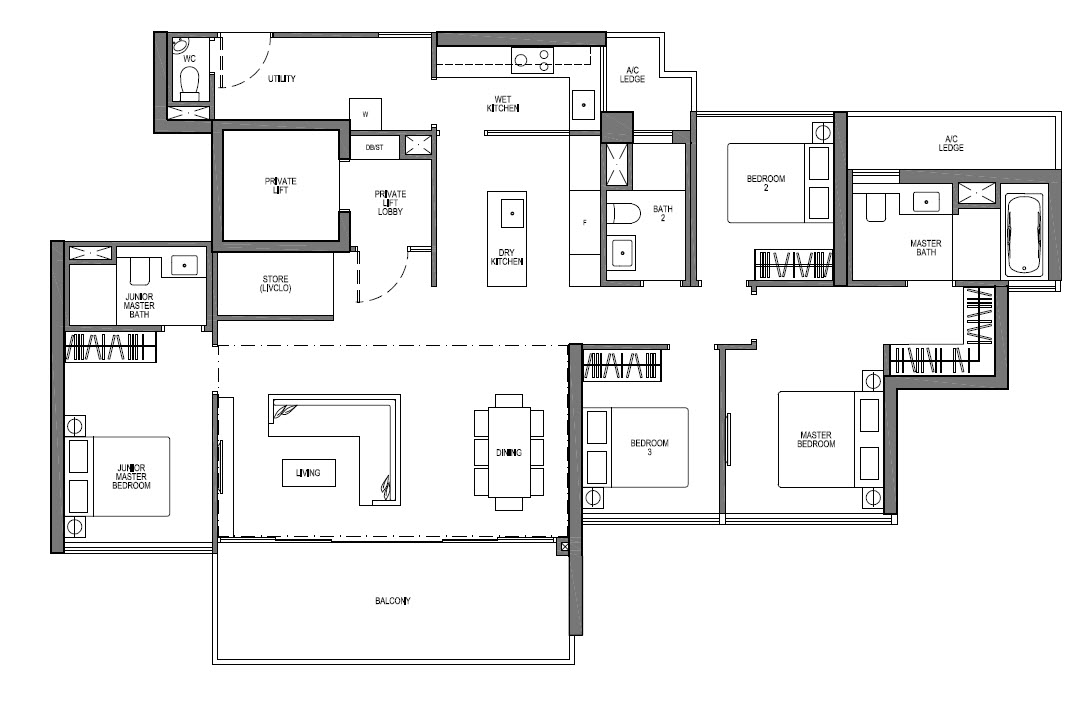 ---
Seaside Residences Floor Plans
Seaside Residences consist of 1,2,3 and 4 bedroom units available. Typically, there are 2 types of facing. East Coast Parkway (ECP) facing and Marine Parade road facing. As a general guide, units 6th floor and above are able to get a unblock view.
01. SHELVES CAN HOLD ROUGHLY 30 PAIRS OF SHOES
02. DOOR HOOKS FOR RACKETS, UMBRELLAS, BROOMS AND MORE
03. ITEM RACKS FOR CLEANING AND HOME MAINTENANCE SUPPLIES
04. ROOM TO ACCOMMODATE A VARIETY OF LARGE ITEMS
05. STORE YOUR LUGGAGE IN BETWEEN TRIPS
06. BOXES FOR BULKY WINTER CLOTHING
07. ORGANISE YOUR HOBBY SUPPLIES, COLLECTIBLES, MEMORABILIA AND TOYS
08. FOUR-RUNG LADDER, FOLDING CHAIR AND IRONING BOARD
09. PLUG IN OR CHARGE YOUR APPLIANCES AT THE ELECTRICAL OUTLET
10. SPACE FOR YOUR VACUUM CLEANER AND TOOL BOXES
Seaside Residences unique location next to East Coast Park provide buyers with breathtaking panoramic views of the East Coast. Combined with Frasers Centrepoint Homes unique and excellent design of the layouts which maximizes available space for the residents, staying in Seaside Residences provides an exclusive and unique living experience.
Please do not hesitate to contact us should you require detailed information on the unit. A full copy of the floorplans is also available upon request. Please read our disclaimer for usage of Seaside Residences floorplans. More information can be found at project details and location of the development.